CHICAGO BEACH MASTERS CUP VOLLEYBALL
(Website provided by Bion Smalley & Associates -- bions@usa.net)
Photo Gallery
(click on smaller images to view full size)
Gallery Historical Archive
(also, scroll down to the bottom for more historical photos)
June 2018 MASTERS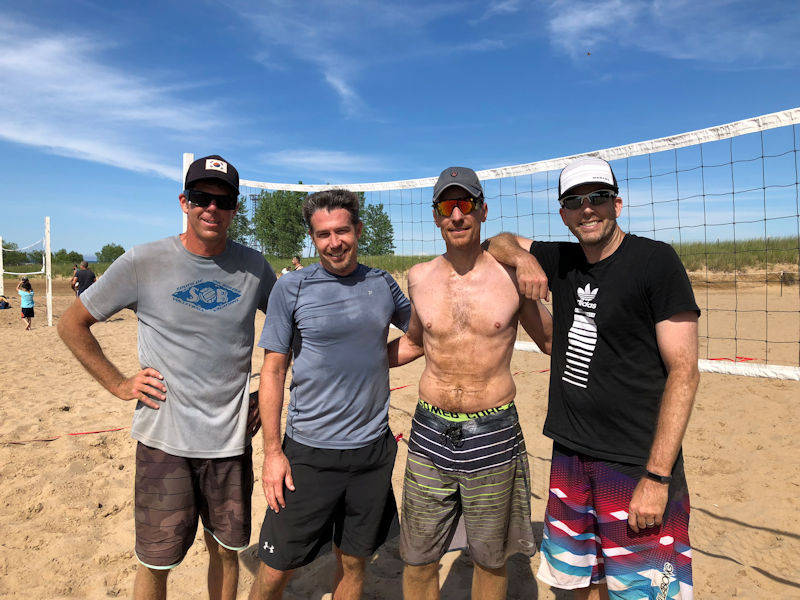 Max Oosterbaan, Matt Chope, Chris Prestgaard, Patrick Maxton
August 2017 MASTERS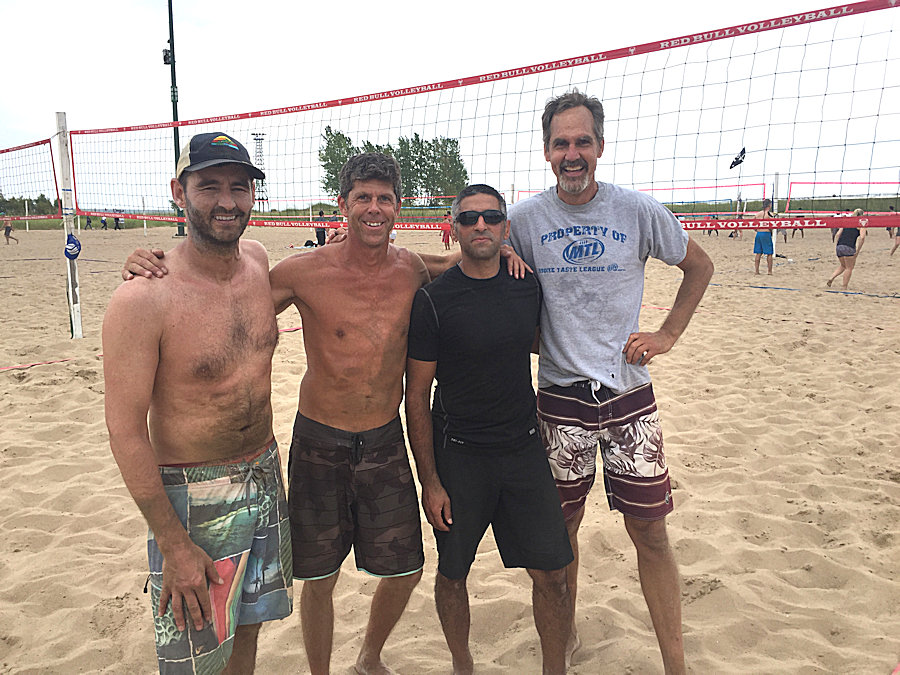 Top 2 teams
July 2017 MASTERS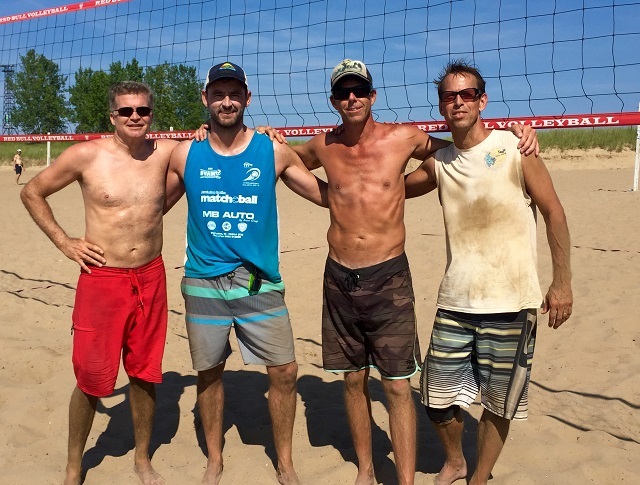 Top 2 teams L to R: Steve Devlin,David Grangaard, Max Oosterbann, Brian Bremer
August 2016 MASTERS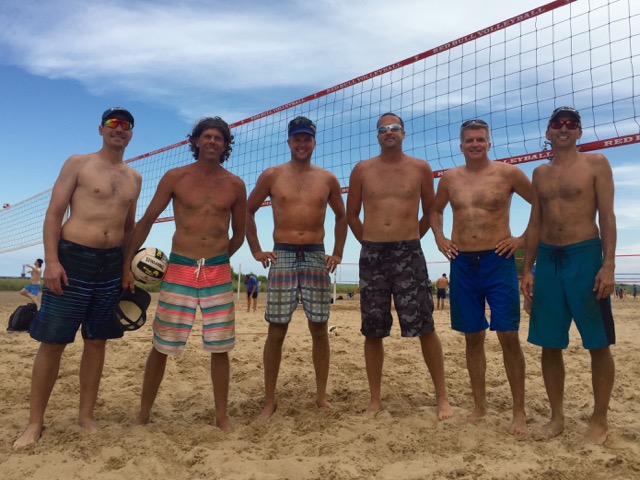 Top 3 teams L to R: Chris Prestegaard, Max Oosterbaan, James Jones, Keith Einhorn, Steve Devlin, Paul Rhody
JULY 2016 MASTERS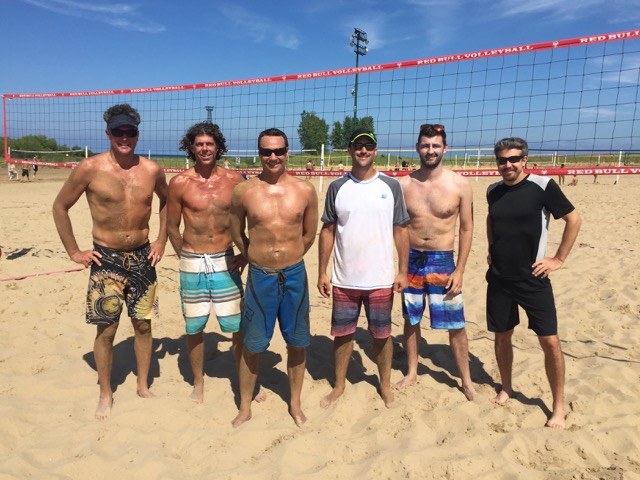 L to R: 2nd place James Jones & Max Oosterbann, 1st place Joe Koselleck
& Paul Rappaport, 3rd place David Grangaard & Matt Chope
AUGUST 2015 MASTERS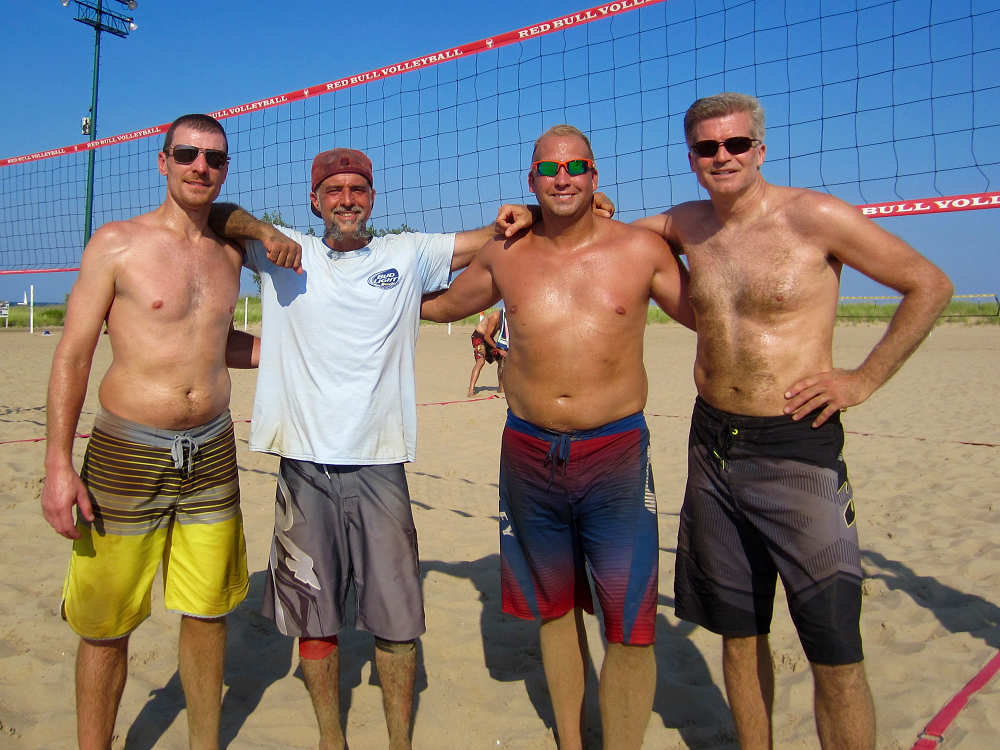 JULY 2015 MASTERS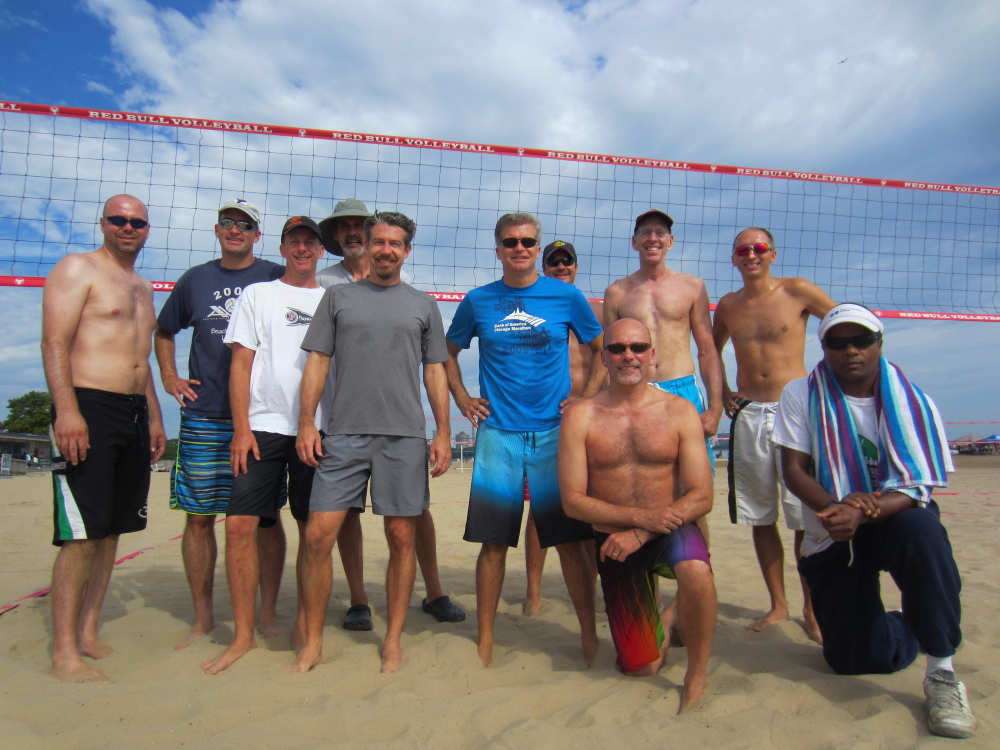 JUNE 2015 MASTERS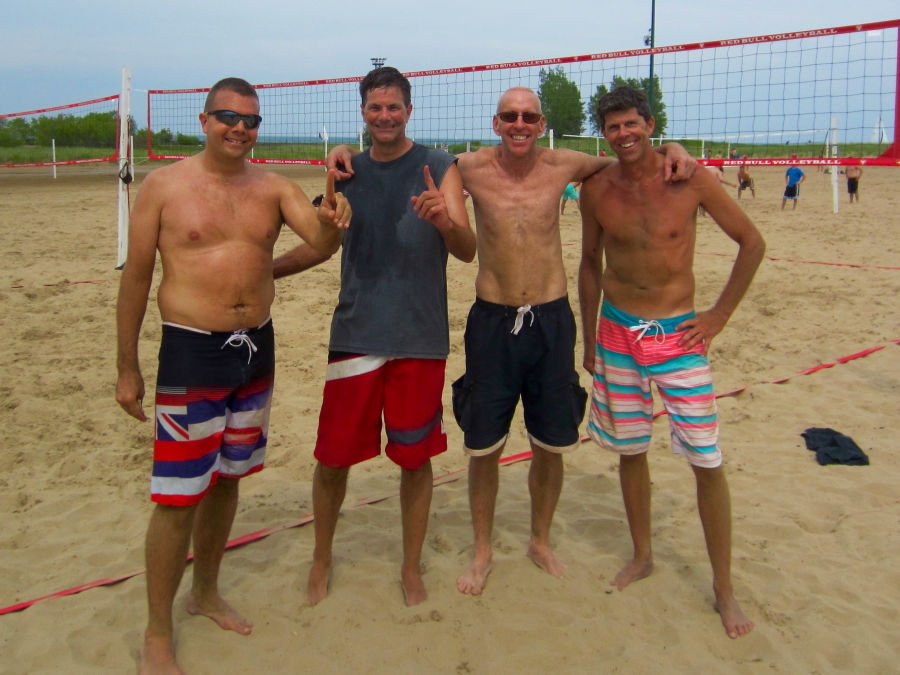 Austin Krumpfes, Mike Schmitt, Egon Decker, Max Oosterbann
JUNE 2014 MASTERS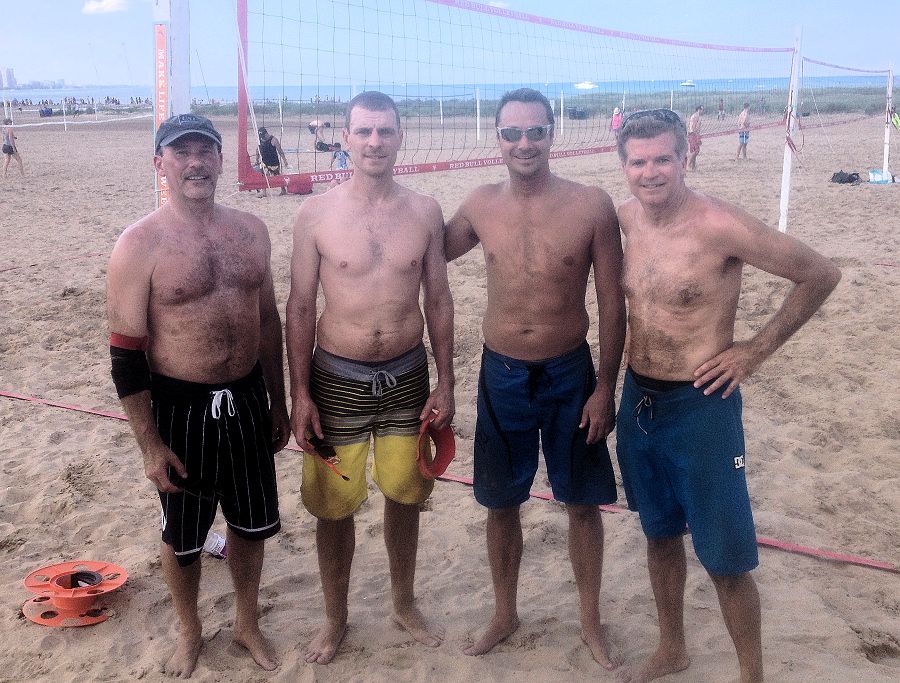 Rich Shoum, Chris Prestegaard, Joe Koselleck, Steve Devlin
THE WINNERS' CIRCLE (orange, lower left of the photo)
2013 MEMORIALS
(photos by Mark Weyermuller)
DAN MINCH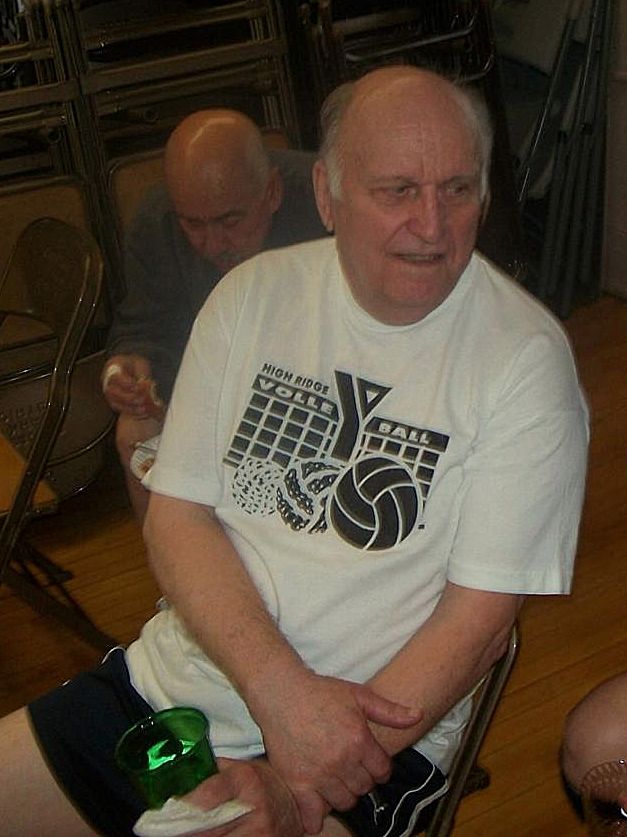 DAN MINCH MEMORIAL TOURNAMENT Dec 7 2013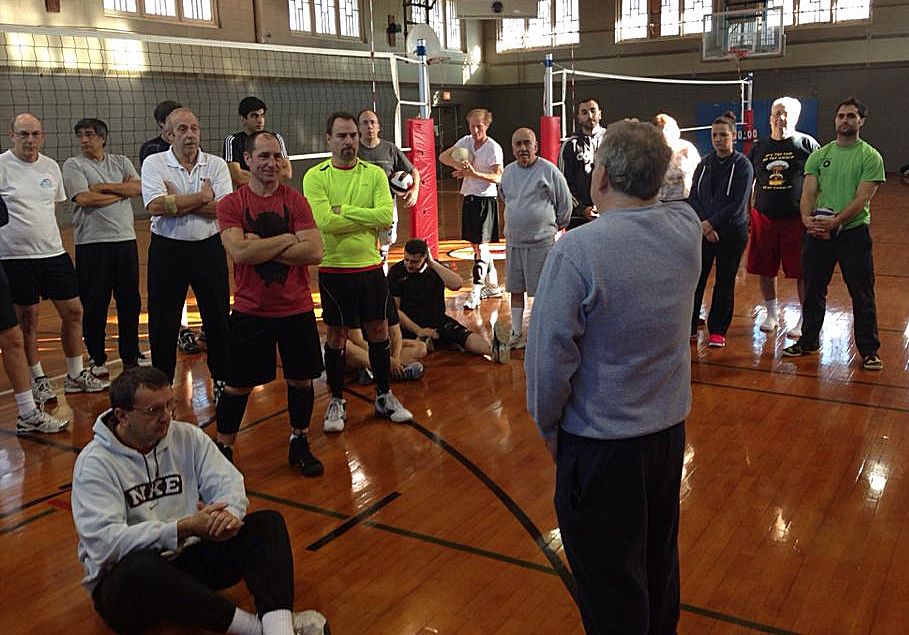 DENISE PHILLIPS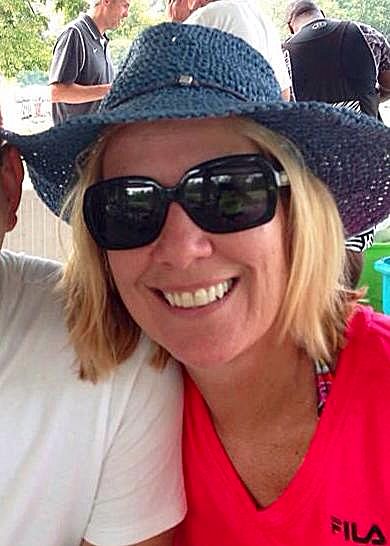 AUGUST 2013 MASTERS
(photo by Mark Weyermuller)
LAST MASTERS OF THE SEASON 2013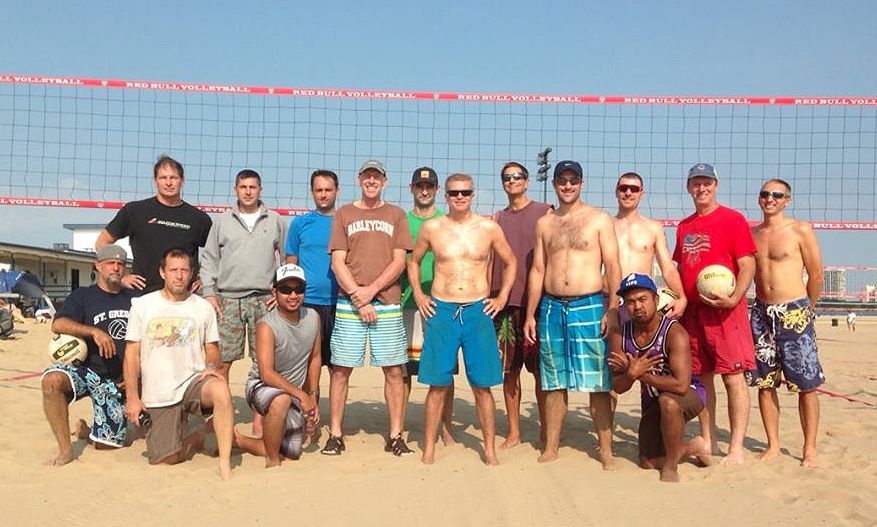 JULY 2013 MASTERS - FINALS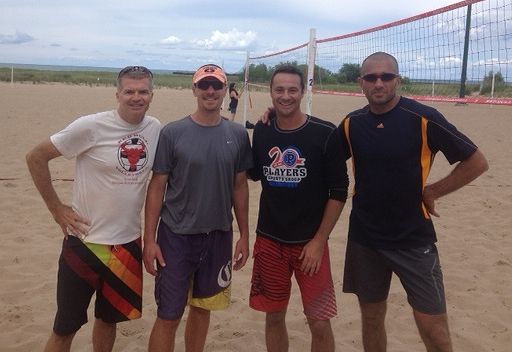 STEVE DEVLIN, CHRIS PRESTEGAARD, JOE KOSELLECK, DMITRY RATKOVSKY
JUNE 2013 MASTERS - FINALS

BJ WHITE, STEVE DEVLIN, MARK WESTLUND, ZACH DRERUP
AUGUST 2012 MASTERS
(photos by Chris Prestegaardr)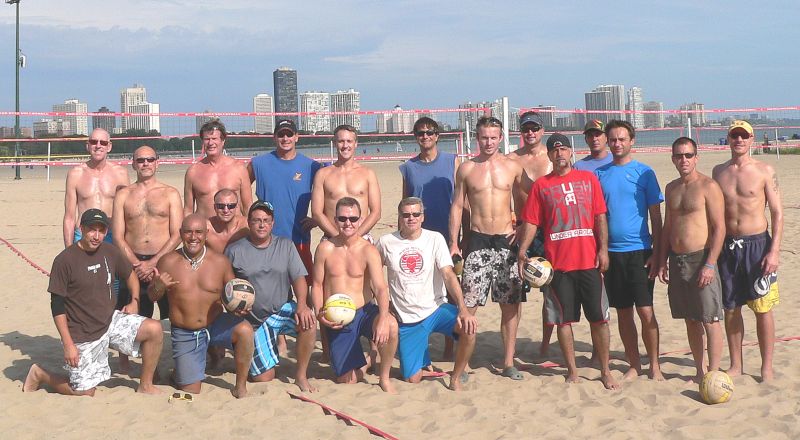 LAST MASTERS OF THE SEASON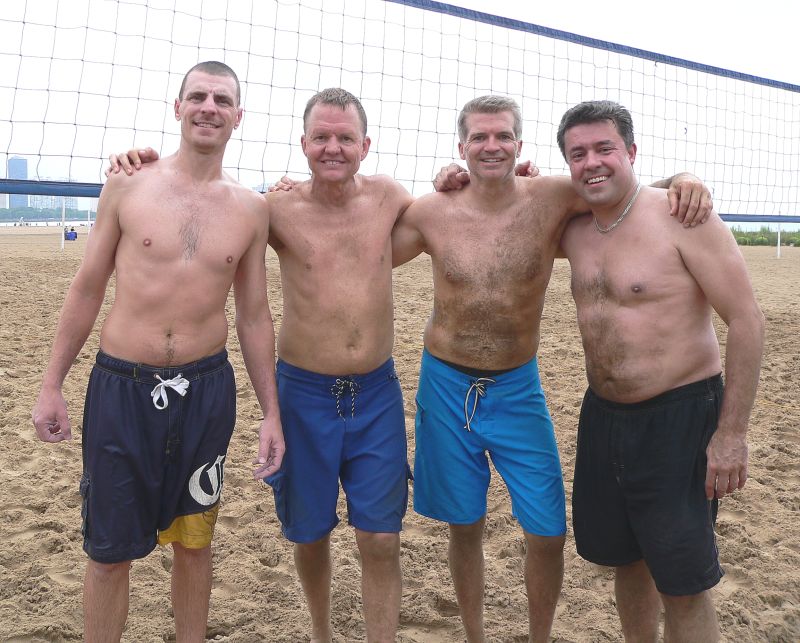 THE WINNERS
Chris Prestegaard, Mark Westlund, Steve Devlin, Daryl Evans
JUNE 2012 MASTERS
(photos by Mark Weyermuller)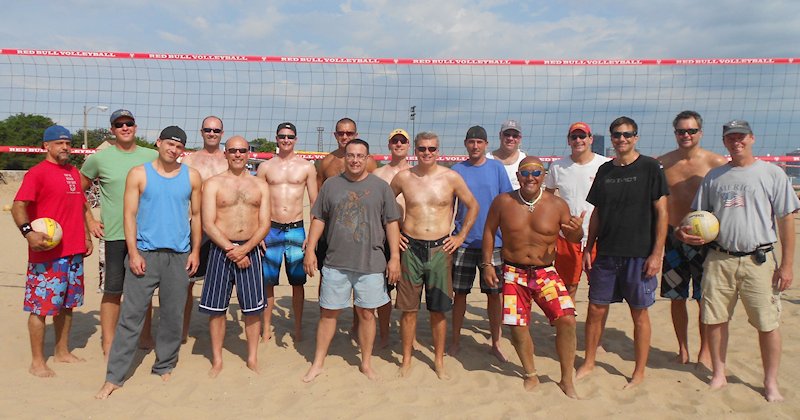 PUMPED UP AND READY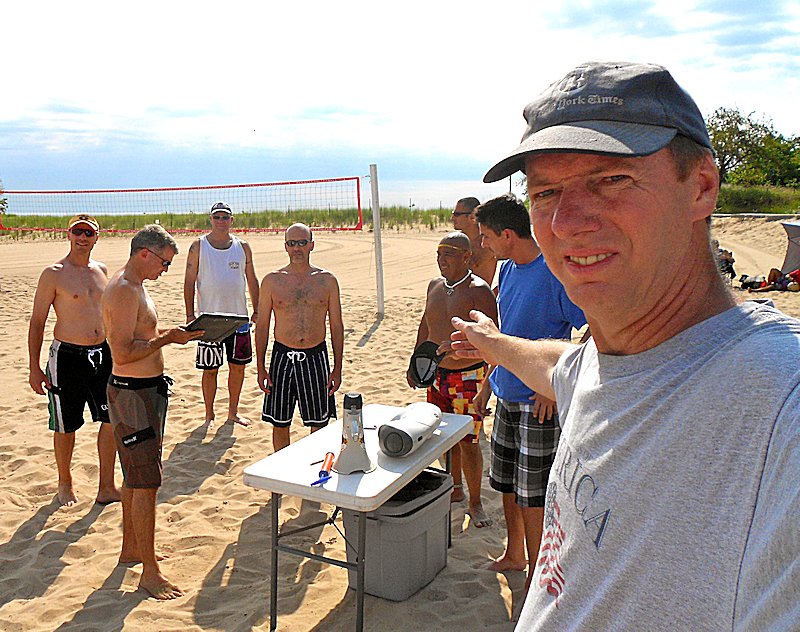 THE FATAL DRAW
ST. PATRICK'S DAY TOURNAMENT 2012 AT HAMLIN PARK
(photos by Mark Weyermuller)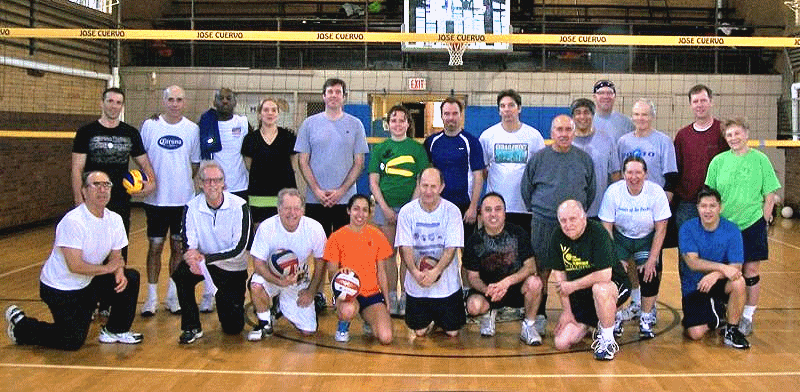 THE USUAL SUSPECTS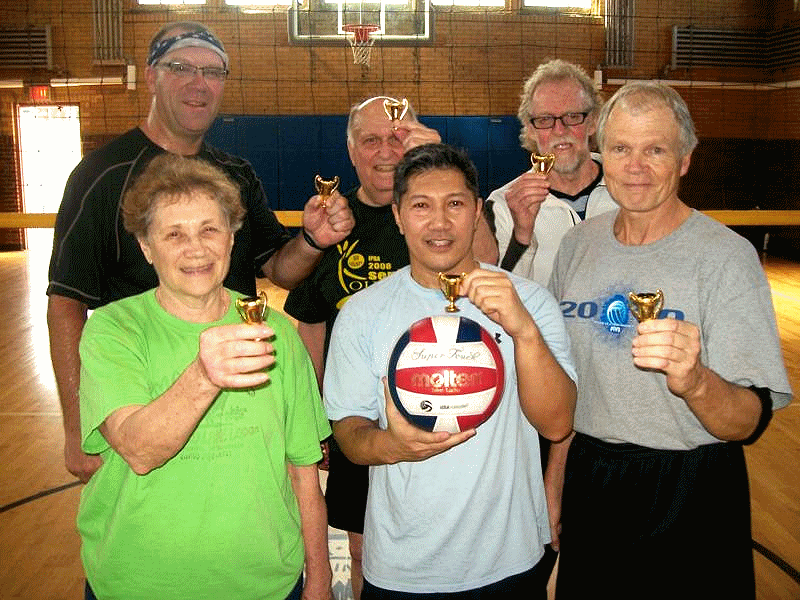 FIRST PLACE TEAM WITH GENUINE GOLD CUPS
SECOND PLACE TEAM WITH CRAPPY FAKE SILVER MEDALS
DECEMBER 2011 MASTERS INDOOR TOURNAMENT AT HAMLIN PARK
(photos by Mark Weyermuller)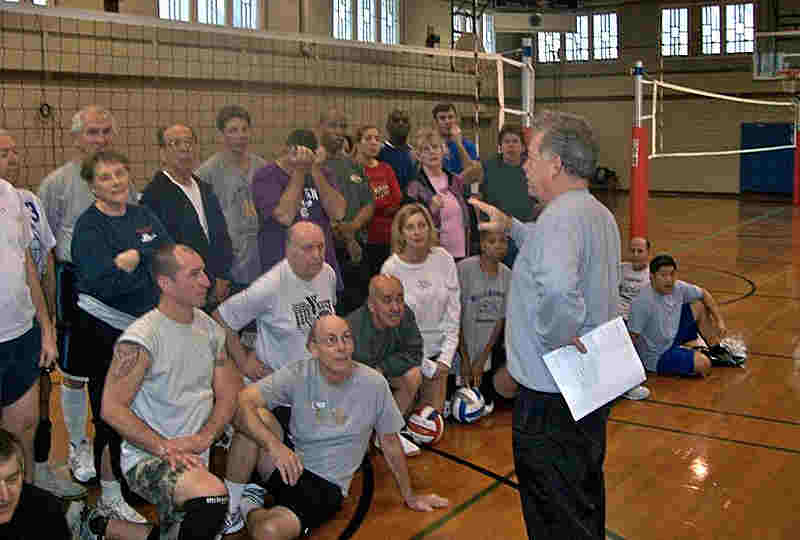 AUGUST 2011 MASTERS (photos by Mark Weyermuller)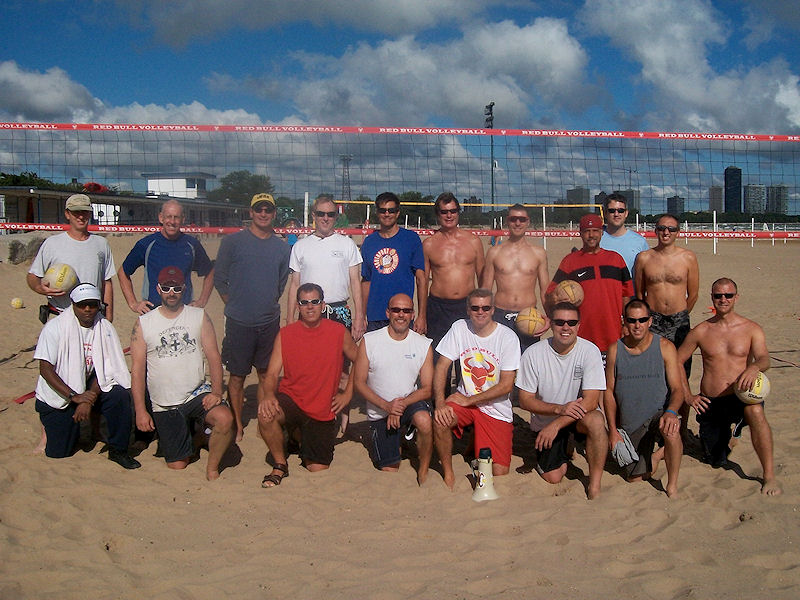 THE DRAW - (USING NUMBERED POKER CHIPS THIS TIME)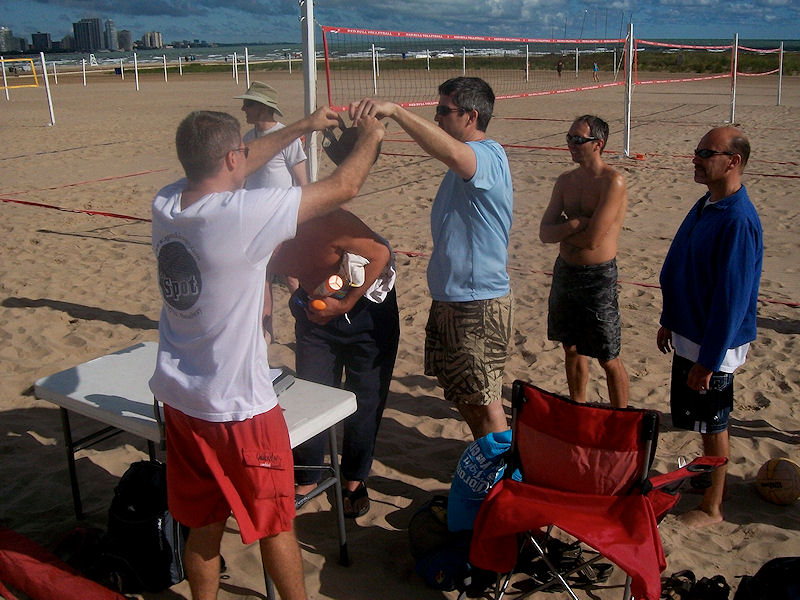 6 COUNTIES SENIOR GAMES WINNERS 2011 - 1st AND 2nd PLACE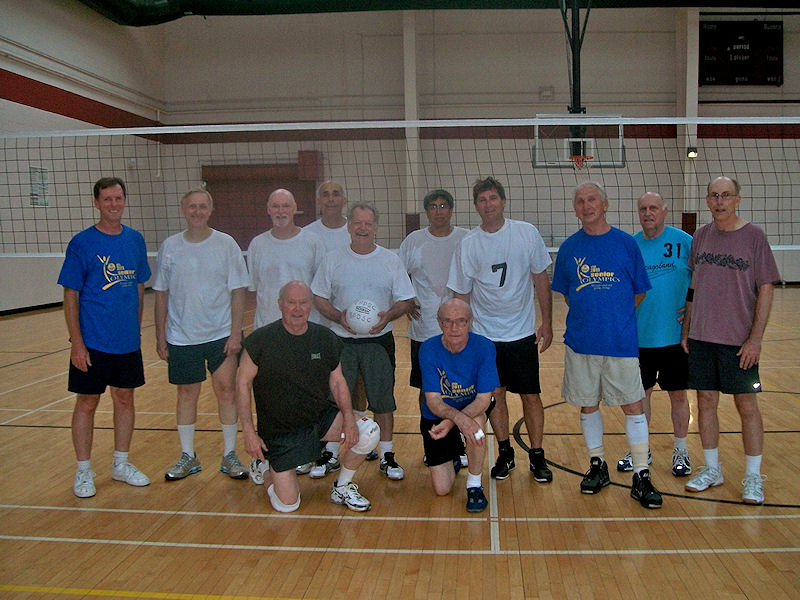 MASTERS AT PLAY - 2010 (photo by Mark Weyermuller)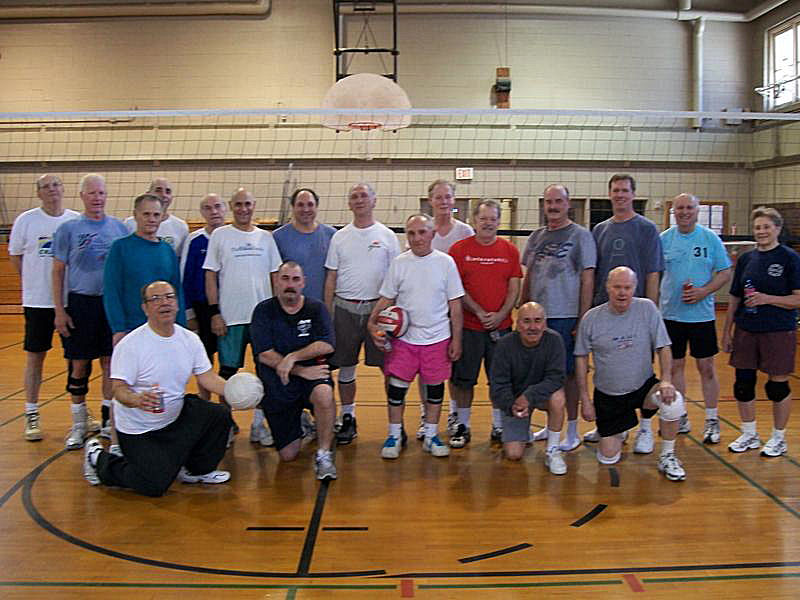 INDOOR MASTERS - HAMLIN PARK 2011 (photos by Mark Weyermuller)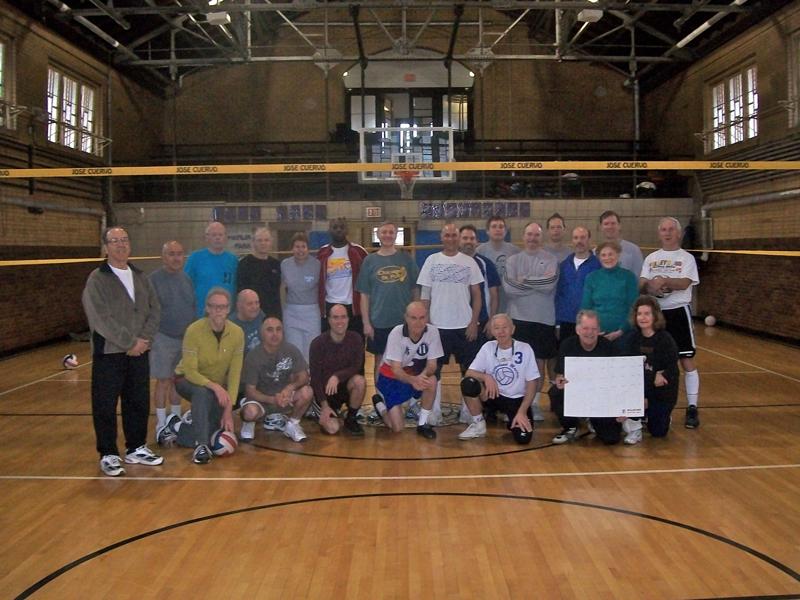 THE WINNERS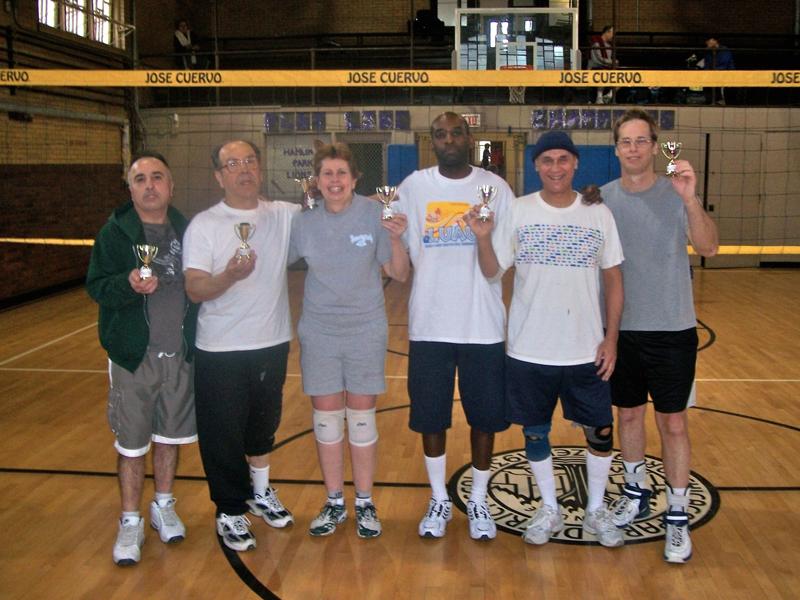 MASTERS AT PLAY - 2010 (photo by Mark Weyermuller)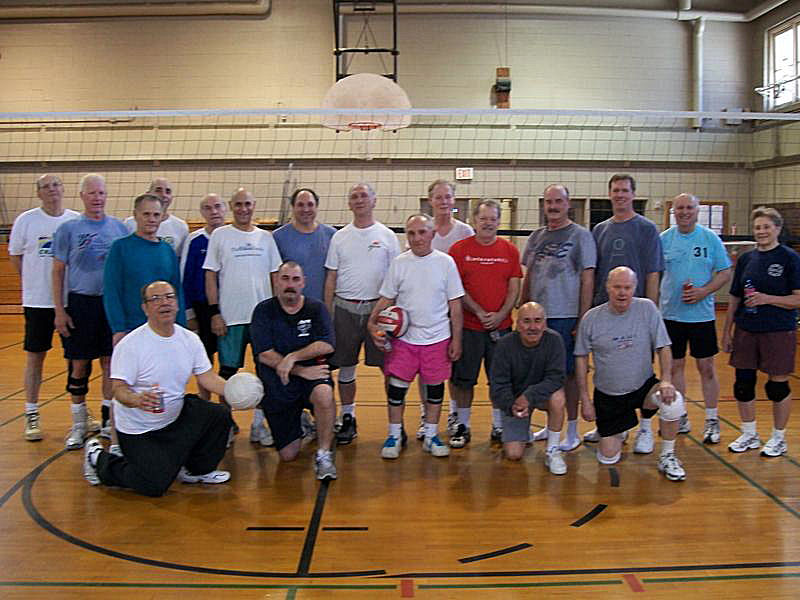 AUGUST 2010 MASTERS (photos by Mark Weyermuller)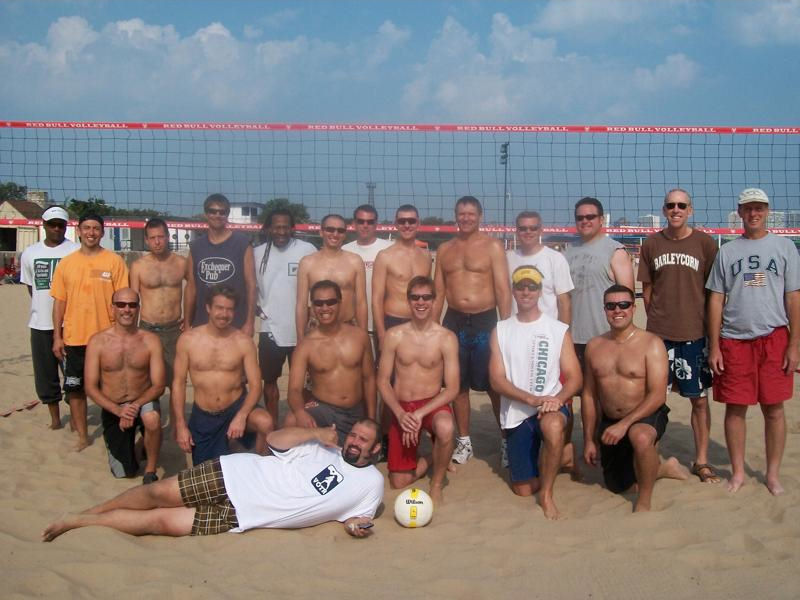 THE PLAYERS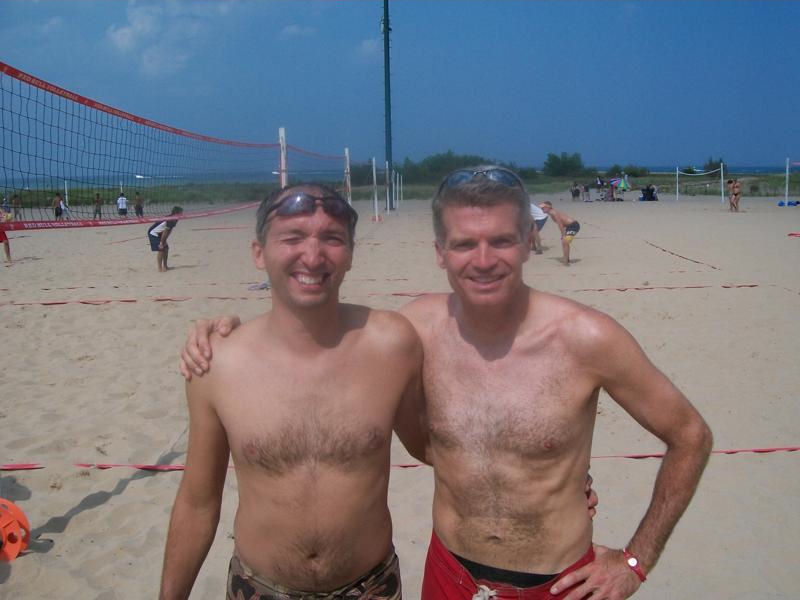 1ST PLACE - PAUL RHODY / STEVE DEVLIN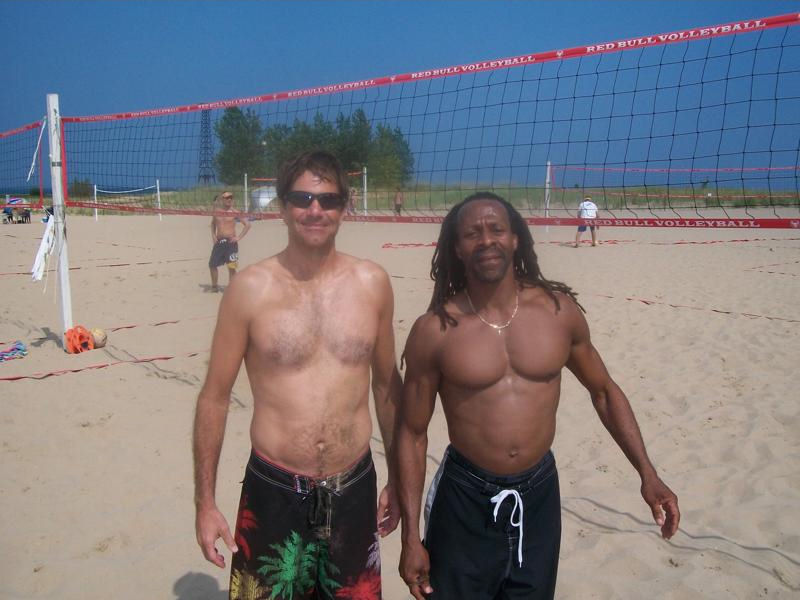 3RD PLACE - MIKE SCHMIDT / MICHAEL BROWN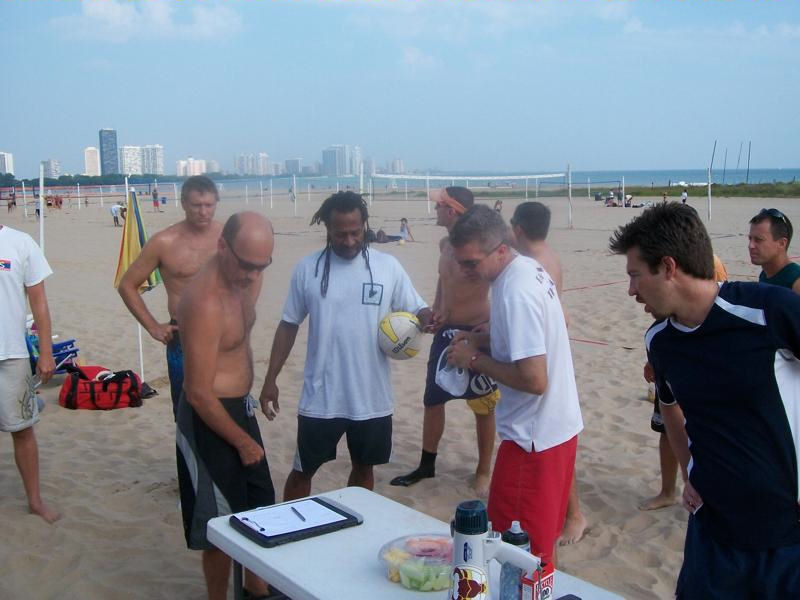 HANGING AROUND THE DRAW
JUNE 2010 MASTERS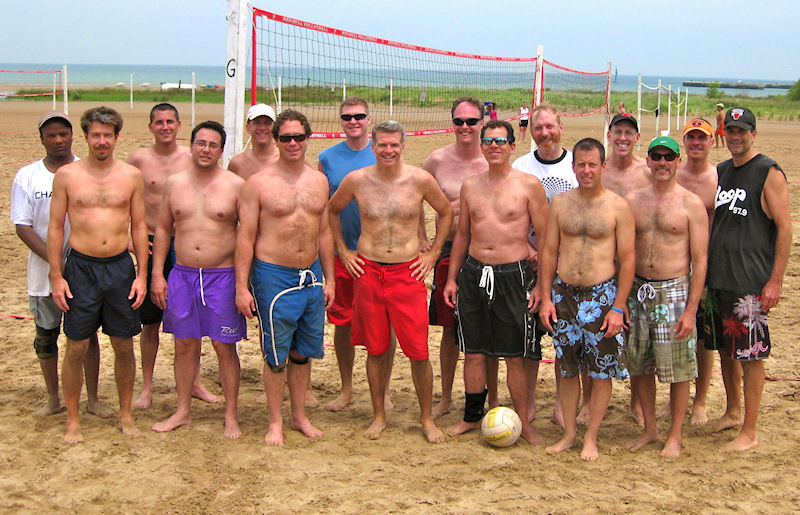 THE PLAYERS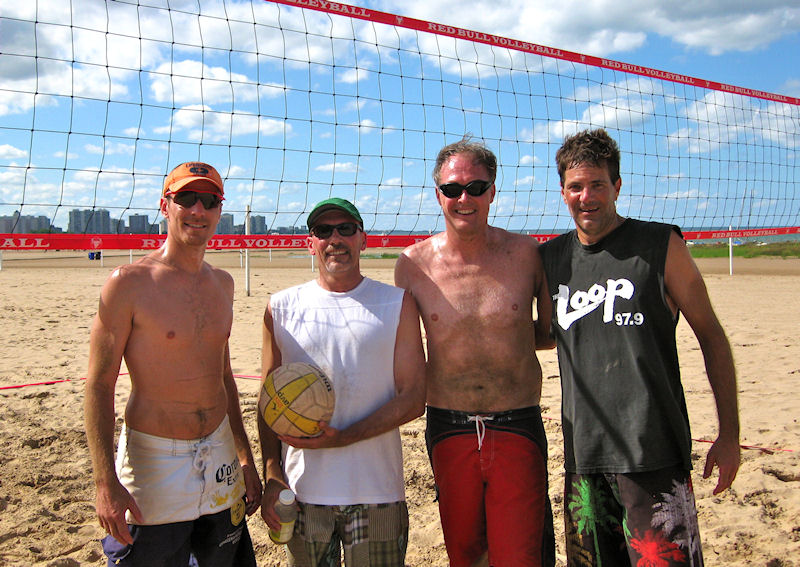 1ST AND 2ND PLACE
Chicago Masters Tournament, August 2008
photos by Mark Weyermuller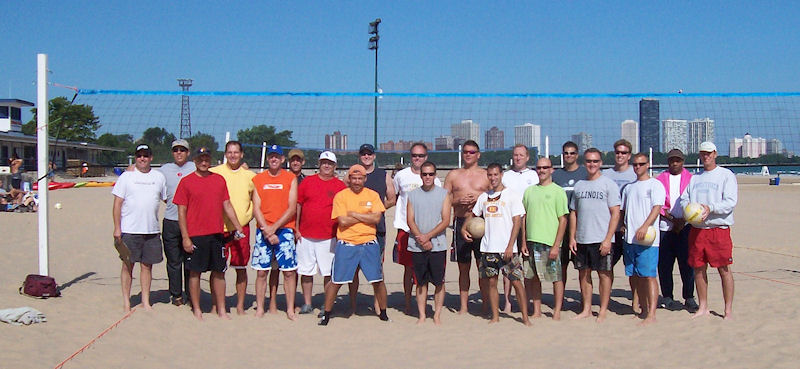 "Listen up, dudes, this is the 21st century. We're going to short court and that's that!"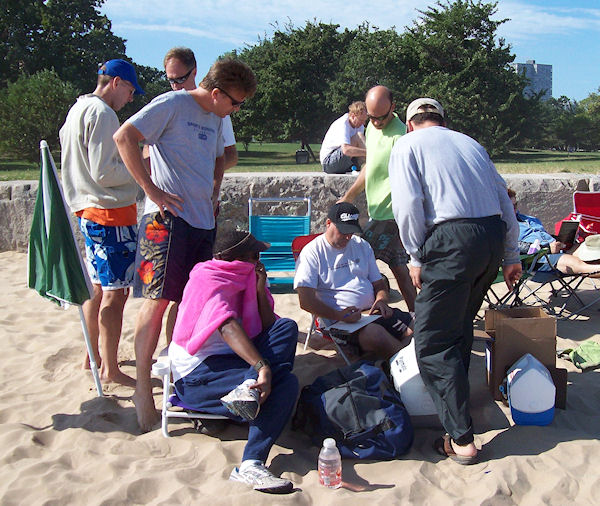 "Will I draw another dork like I did last time?"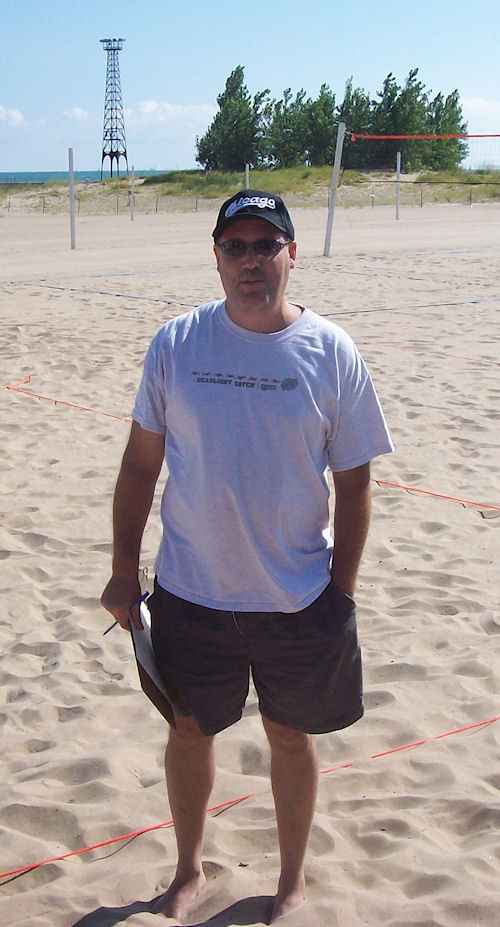 Stalwart tournament director Mitch survives the draw and changing to short court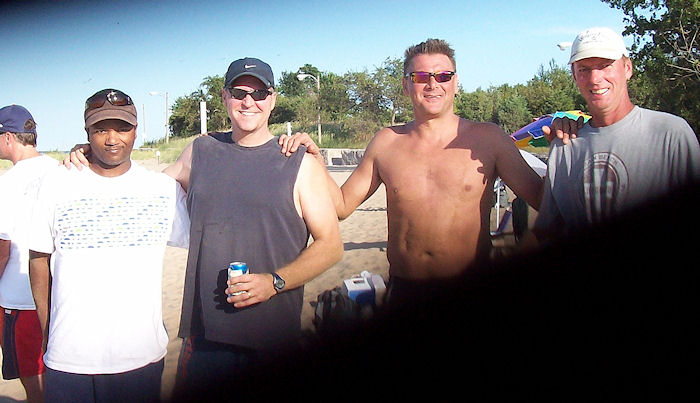 Left to right: 1st place Eric Fuller and Craig Neitzel
2nd place Marek Kiklas and Mark Weyermuller
Snapshot
by Tom Gita
At Hermosa Beach, the legendary Dave Fuchs pounds
one down against a mysterious levitating hat.
Candids by Mark Weyermuller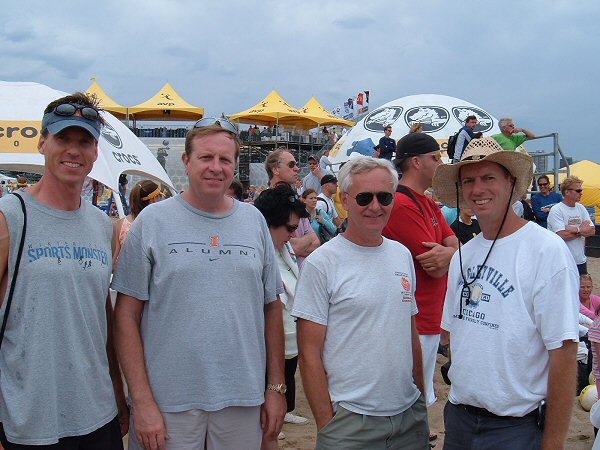 AVP Chicago 2006: Gordon F. , Fran Broich, Mike Porritt, Mark Weyermuller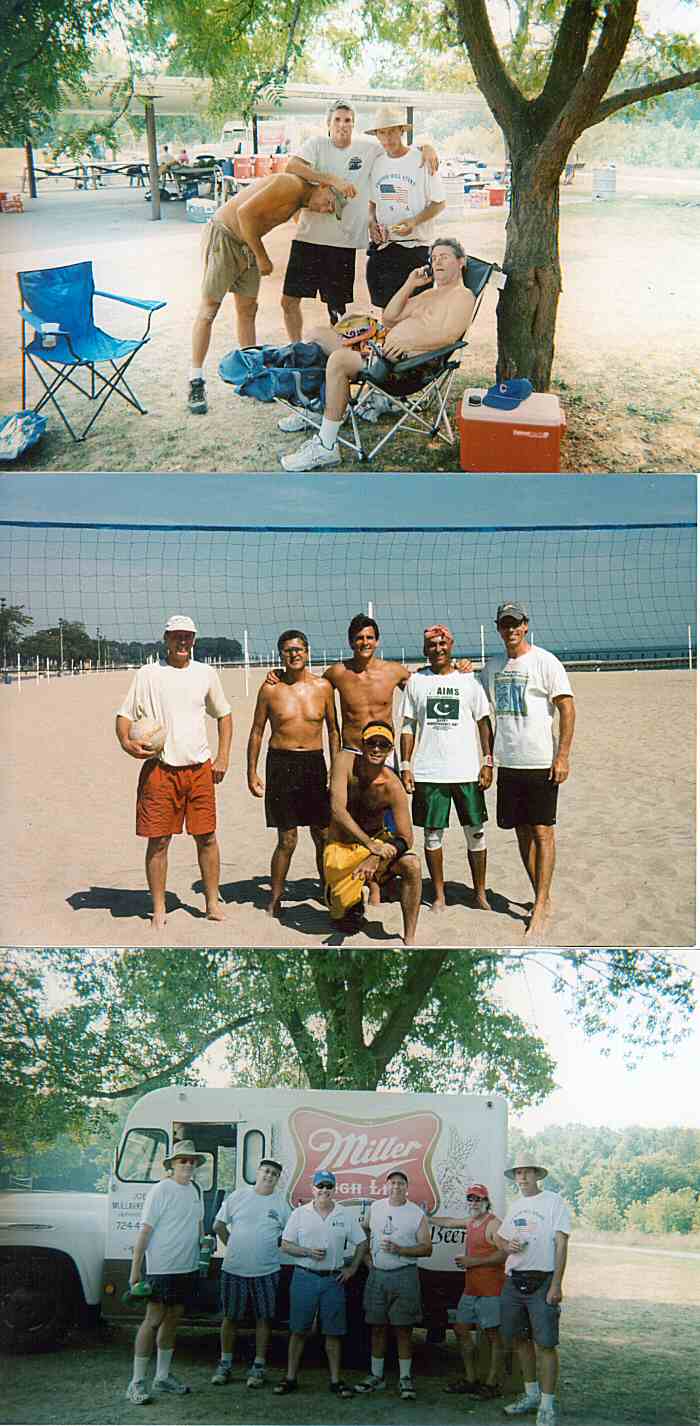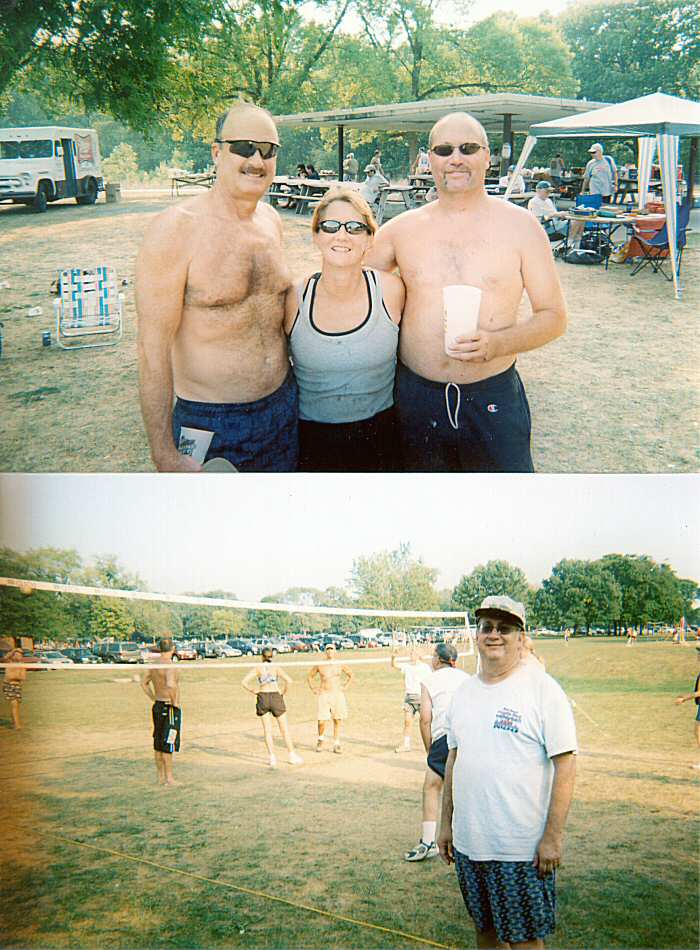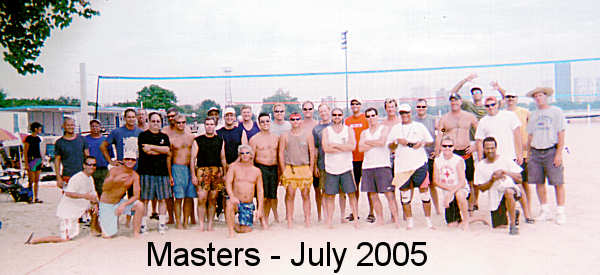 Masters. August 29, 2004
(Mike Mohiuddin)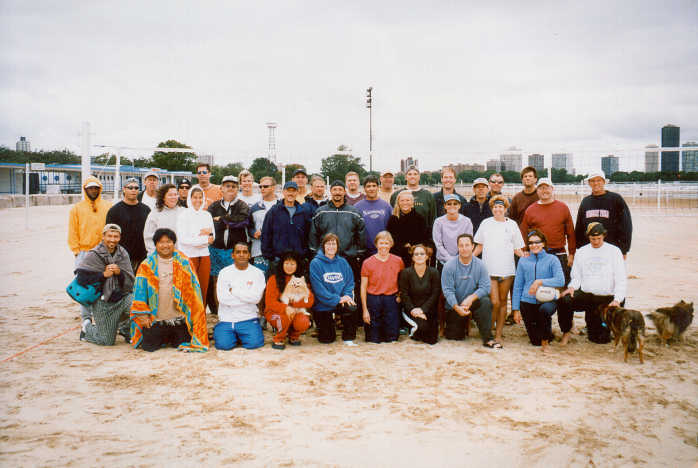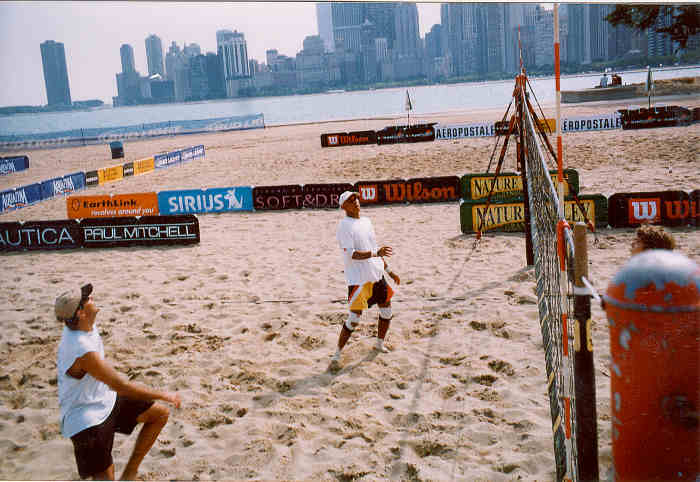 Mike Mohiuddin

---
Mark Weyermuller
---
Jerry Skibinski
---
Michelle Sander
---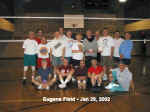 Bob Salita
WE NEED MORE PHOTOS!
Please contact me if you have any good photographs of past or current tournaments
or players -- especially action shots. I will scan and return all photographs.